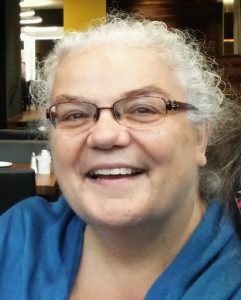 Aanii/She'kon/Welcome to the Department of Equity Studies.  My name is Bonita Lawrence (Mi'kmaw), and this is my second year as Chair.  Our department is expanding: in the past year we have welcomed Brock Pitawanakwat (Anishinaabe – Whitefish River First Nation) and Jesse Thistle (Metis) to our Indigenous Studies Program.  We will be having two new hires in the Human Rights and Equity Studies this year, as well—one in Human Rights in the Middle East and one in Refugee and Diaspora Studies.
Because Human Rights and Equity Studies is such a large program, they have ten faculty members who regularly teach in the program: Merle Jacobs (who coordinates HREQ), Livy Visano, Claudio Coliguori, Maggie Quirt, Tania Das Gupta, Minoo Derayeh, and Lorne Foster, as well as our contract faculty members Paul Brienza, Walter Perchal, and Nadia Habib.
Indigenous Studies, meanwhile, is very new and is a fairly small program, and so we only have five faculty: Brock Pitawanakwat (who coordinates the program), Jesse Thistle, Mona Oikawa (who addresses settler colonialism, race and Indigenous people), Jan Hill (of Cree heritage), our contract faculty member who teaches the Introductory course in the summers, as well as our Indigenous General Education courses, and me.  I teach the fourth year Indigenous Theory course as well as an online course Black Indians and Native-Black Relations, and courses in First Nations Music and Indigenous literatures.  Nadia Habib, who is Coptic Egyptian, sometimes teaches some of our courses relating to international Indigeneity and race.
Our staff are tremendously important—they are your point of first contact with the Department.  Lorraine Hislop is our receptionist and does some program information as well, while Mavis Griffin is our Program Assistant—there is nothing about our courses and programs that she does not know.  Diana Sargla is our administrative assistant; she does almost everything that keeps the department afloat.  All three of them are your point of first contact in the Department.  Livy Visano, our Undergraduate Program Assistant, is there if you need to talk to him about your program or if issues arise in your classes or you are dealing with personal issues.  Finally, I am in the office from Tuesday afternoon until Thursday evening every week, and although I am sometimes at meetings, my office is always open whenever I am in the office, and you wish to speak to me.
Because we are a small department in a very large university, students' voices are heard here.  Particularly in Indigenous Studies, where we only opened last year, students receive significant attention.  Our first, second, and third year classes are capped at 50—except for our second year Indigenous Spiritualities course, where you learn about and practice Indigenous ceremonies—which is capped at 25 students, as are our fourth-year classes.
I look forward to meeting you in our department socials, which we hold in late September, in December and in April.
Welcome!