Statement from the Department of Equity Studies Regarding Possible CUPE 3903 Strike 
March 2, 2018
In the event of a CUPE 3903 strike,  the Department of Equity Studies (DES) will suspend HREQ/MIST classes for the following reasons. Many of our courses are taught by contract faculty members and have teaching assistants; we cannot in good conscience ignore our colleagues on the picket lines and go on as if it is business as usual.
The absence of CUPE instructors and teaching assistants will negatively impact those students who decide to cross the picket line and attend class. Other students who choose not to attend class for a variety of reasons, including not wanting to cross the picket line, must also have their rights respected. Additionally, we note that students and teachers with disabilities are particularly affected by the continuation of classes during a labour disruption given the possibility of the physical dangers they may face crossing a picket line in the circumstances of the strike.
As a Department whose mission includes equity we cannot in good faith provide education which is inconsistent and lacking in integrity, where some students are being taught, albeit without the kind of curriculum and pedagogy they were promised, while others are being deprived outright because of the conviction of their  conscience.
We urge York University and CUPE 3903 to get back to negotiations and reach an expeditious and fair settlement.
---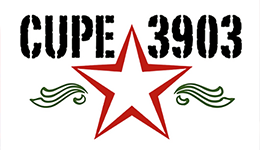 The Department of Equity Studies (DES) is a learning environment that values cultural diversity, promoting and supporting political, cultural, social and economic equalities. Together, students and professors create an environment that enhances voice, empowerment and identity. Professors teaching in DES explore critical theories and real life practices in the areas of human rights, indigenous and multicultural studies.
Professors engage in diverse, inter-related and interdisciplinary research that involves both academic and experiential contributions. Their teaching, informed by critical pedagogy, also reflects their rich and vibrant research.
We offer undergraduate degree programs in Human Rights and Equity Studies (HREQ) and Multicultural and Indigenous Studies (MIST). The undergraduate programs offer General Education courses which focus on HREQ and MIST. Additional offerings include a certificate in Indigenous Studies, a cross-disciplinary certificate in Anti-Racist Research & Practice (CARRP) and a general certificate in Refugee and Migration Studies. A graduate degree, MA/PhD, in Equity Studies is currently in development.
Graduates of the Department of Equity Studies are well positioned to work in a wide range of areas with organizations/agencies, governments, industry and communities that have programs, policies and procedures around the equitable treatment and experiences in the areas of human rights, Indigenous peoples, racialized peoples, immigrants and refugees.